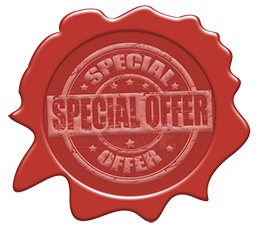 Reliatex purchases special lots, closeouts and discontinued fabric and vinyl from many manufacturers and mills.
We offer them to our customers on a first-come, first-serve basis.
First quality marine, automotive, contract and residential are available from $2.95 per lin. yard with quantity pricing available.
We have over 100,000 yards of closeouts available at all times with new material arriving weekly.
We also have specials on thread, zippers and upholstery supplies. Please call for samples, availability and pricing.
Clear Vinyl Special 12 ga. Non-Interleaf
Clear Vinyl Special 8 ga. Non-Interleaf
JTX Auto and Marine Vinyl Closeouts from $2.50 per yard
Medium Heel Pads
Marine Vinyl 1st Quality Discontinued From $2.95 per yard
Truck Tarp Assorted Colors (61" width, 18oz. weight per sq. yd.) from $3.20 per yard
Have Questions? - We Can Help, Contact Us Today!
If you would like personal help, feel free to give us a call or reach out via email.
Phone:
1-800-282-9121 (USA/Canada)
011-01-813-621-6021 (Worldwide)
Monday-Friday, 8am-5pm Eastern Time
Fax:
1-813-626-6488 (USA/Canada)
011-01-813-626-6488 (Worldwide)
24 hours 7 Days
6004 Bonacker Drive
Tampa, FL 33610 USA
Phone: 813-621-6021 Fax: 813-626-6488
Toll Free: 1-800-282-9121
Email: tampa@reliatex.com
2201 NW 72nd Avenue
Miami, FL 33122 USA
Phone: 305-592-3220 Fax: 305-592-4140
Toll Free: 1-800-432-5087
Email: miami@reliatex.com
2846 Mercury Road
Jacksonville, FL 32207 USA
Phone: 904-733-9141 Fax: 904-733-9143
Toll Free: 1-800-342-2456
Email: jacksonville@reliatex.com